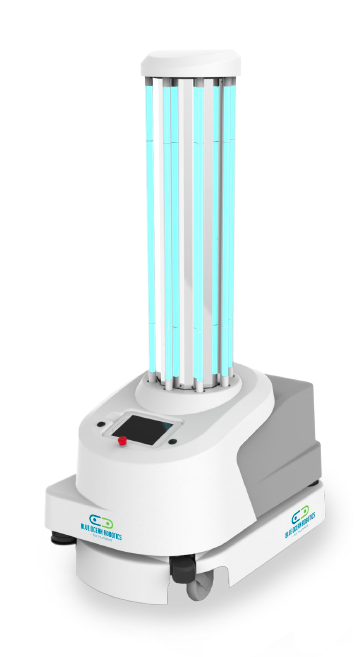 The First-Class UV-Disinfection Robot
The UV-Disinfection Robot is the best autonomous robot for disinfection at primarily hospitals, but is also applicable for production lines, pharmaceutical companies and even hotels. The robot is used as part of the regular cleaning cycle, and aims at preventing and reducing the spread of infectious diseases, vira, bacteria, and other types or harmful organic microorganisms in the environment by breaking down their DNA-structure. The robot is safe, reliable and eliminates human error. Furthermore, it is user friendly and is operated by every-day cleaning staff.
Kills 99.9% of all bacteria
Disinfects in

10 min.
* for a regular 25 m

2

patient room which includes a toilet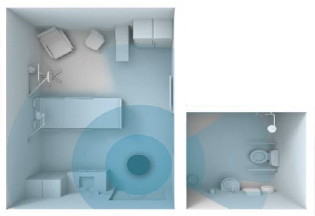 Other non-autonomous solutions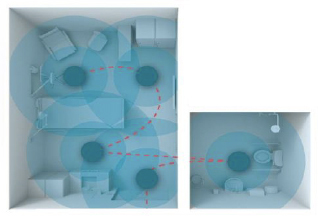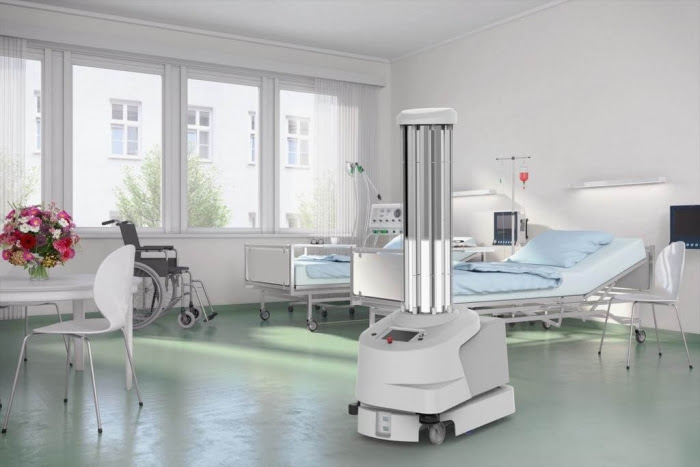 The Advantages of UV-Robot
The Ultra Violet rays technology, combined with a mapping system of the environments which determines the "self-drive" of the Robot, allows a certified 99.9% sanitization of the whole environment with identification of the critical points where to hold the Robot longer; reduction of the clinical risk and the contagion of operators and patients; time optimization; entry of operators immediately after the activity; preservation of the equipment with respect to solutions with chemical agents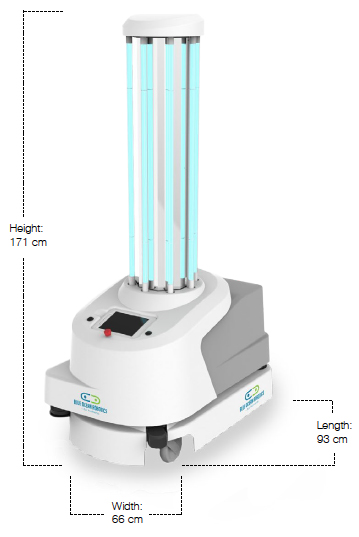 UV-Disinfection Robot Specifications
. Max Speed: 5,4 km/h
. Battery Charging Time: 3 hours
. Total Weight: 140 kg
. Dimensions: L: 93 x W: 66 x h: 171 (cm)
. Operating Time: 2-2.5 hours (disinfects 9-10 rooms)
. Disinfection Coverage: 360 degrees
. Disinfection Time: 10-15 min. pr. room
. Connectivity: Wireless (Wi-Fi based)
. UV-Wavelength: 254 nm (UV-C rays)
. Charging Requirements: 220-240 VAC, 50 Hz, 6 Amps
. Safety: Software & Sensors Based. Emergency Stop Button
How to Use the UV-Disinfection Robot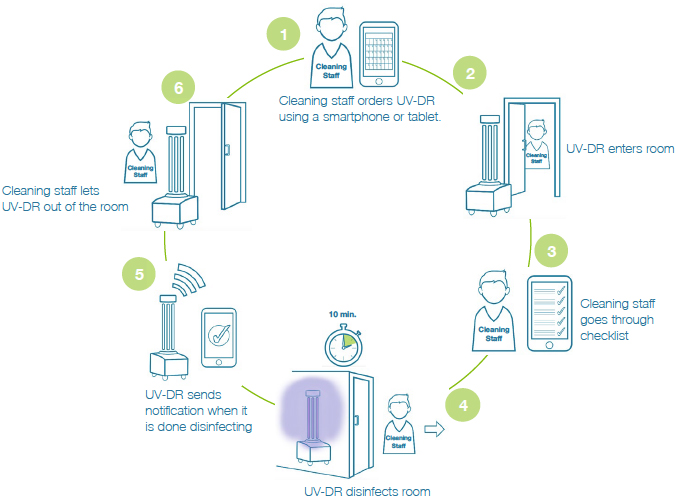 CONTACT US FOR MORE INFORMATION
AND MAKE AN APPOINTMENT WITH ONE OF OUR CONSULTANTS
Francesco Castellana